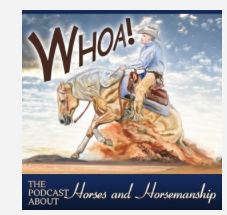 Since moving back into less rural living, I have a much faster Internet connection, allowing me to finally do PODCASTS! I love them because I feel for my readers, they can hear stories about my personal life and how it bears some resemblance in the books I write.
I will now be doing regular podcasts with various folks in and out of the publishing industry. It's a great way to get to know me on a more fun basis.
I have two NEW PODCAST INTERVIEWS about WIND RIVER RANCHER with John Herrer from Whoa Podcast!
I guarantee you…you are going to find out something so amazing and shocking about me in this podcast, you can't miss it! John and I had a great time discussing horses, horsing around, and how it all dovetails into WIND RIVER RANCHER.
If you love horses, love shocking surprises, and you love cowboys? Love any stories about ranching and the wide open West? Listen in, pardner!
Listen to an 18 minute bonus conversation here!
Listen Now
Listen to the full, 48 minute interview here!
Listen Now
Also, be sure to visit John's website and follow him on Facebook, if you'd like!